Our staff's commitment to you
Our staff is committed to providing support, compassion, information, and direction as needed to all members of our community, their families, and friends who are dealing with loss and grief. Our firm has been honored to serve Berea and the surrounding area with "Sincere Personal Service" since 1919. Contact us anytime at reppertfuneralhome@gmail.com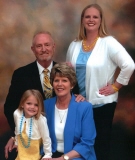 Lonnie, Geraldine, Allis & Meleah Tyler Reppert
2019 will mark the 100th Anniversary of our firm serving the ever expanding Berea community and surrounding counties. We are humbled to still serve many families that have moved far away but still find it in their heart to call our firm home, Reppert Funeral Home.

The primary goal of our family is to serve the people of our community and the surrounding area with sincere personal service and innovative ideas while maintaining a funeral facility that everyone will be proud to call their funeral home.

As a family owned, family oriented, family operated funeral home, we are honored to be entrusted with your confidence and trust. Our loyalty is so strong that not only do we serve here, we live here as well.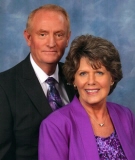 Lonnie & Geraldine Reppert
Funeral Director, Embalmer, Owners and Managers
Lonnie and Geraldine Rader Reppert have a distinct reputation in the community for years of sincere, personal service in a home-like atmosphere that reflects the dignity and respect you and your loved ones deserve. Lonnie is a Rockcastle County native, son of the late Tilford and Florence Saylor Reppert, a licensed funeral director and embalmer, and the funeral home manager. His dedication to the field also led him to obtain a Bachelor of Arts Degree in History and Political Science from Berea College, an Associate Degree in Mortuary Science from Mid-America College, and a Masters of Public Health Administration from Eastern Kentucky University. Geraldine is the daughter of the late Ballard and Edith Barnes Rader, a Funeral Attendant, enjoys cooking, baking, embroidering, and caring for her granddaughter in her spare time. They have one daughter, Allis, and one granddaughter, Meleah Tyler.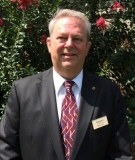 Rick Cox
Funeral Director
Rick S. Cox joined our firm in 2007 and is a licensed Kentucky Funeral Director having attended McAllister Institute of Mortuary Science, New York. Rick is a retired Assistant Chief from the Eastern Kentucky University Police Department where he served for 22 years in a 30-year law enforcement career. Prior to serving at EKU, he was a Patrolman and High School teacher in Mullins, South Carolina. He holds degrees in Secondary Education and Criminal Justice from several universities. He specializes in handling our Veteran memorial services and other professions honoring those who have served. Rick is the son of the late Charlie and Faye Stevens Cox. He is married to Patricia Rose Cox and the couple has two sons, Ryan and his wife, Bethany Kernell Cox, and Kyle Cox. His family are members of Saint Mark Catholic Church in Richmond, KY.